1.19.2006
What's cooking? Everything!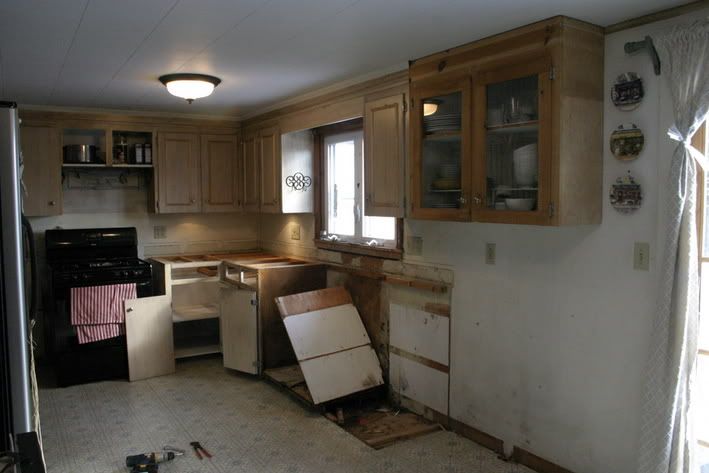 I know I kept talking about the kitchen remodel and had yet to post a pic but that's because it is, I am sure, a much bigger deal to me than it will be entertaining for you all.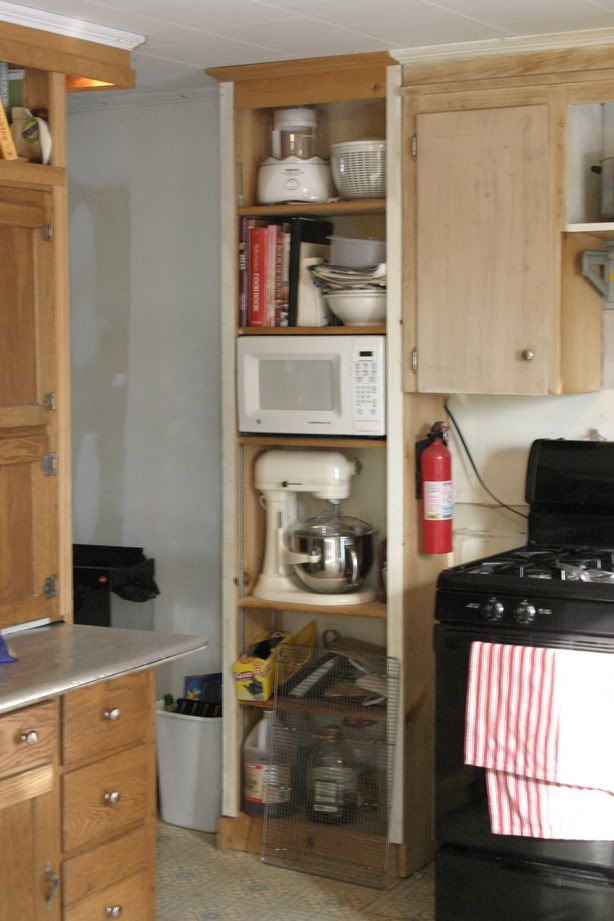 That being said let's get this over with and we can all move on already.
(I have to run to my doc appointment and will post pics later if photo bucket is being nicer than it is at the moment---grrr!) edit----YAY it's working!!!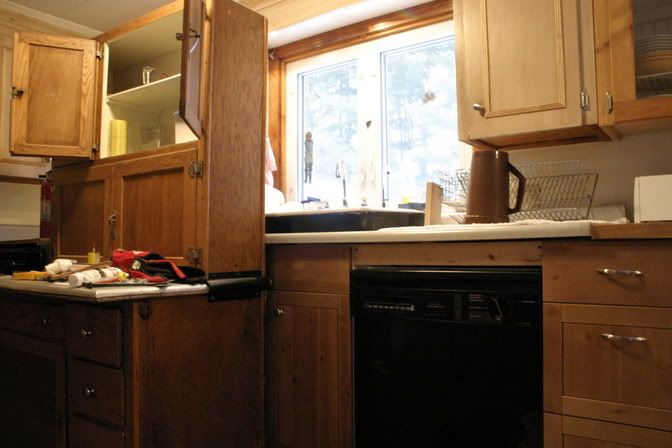 There is still the finishing bits to be done but all the working areas are in place and, well, working and I am loving it.
I didn't realize just how much I learned to work around all the problems of the old set-up.
I love to cook. Love, love, love it. I now enjoy it even more.
I now have clear and distinct stations. A bake station that's a joy because my beloved Kitchen-Aid mixer now has a proper place and I no longer need to drag it out to use.
To the left of the fridge is the beverage center. The electric kettle lives there. A very practical appliance, which, is a staple in every household in the UK and a tea drinker's must have. Holders for six bottles of wine run down the side of the cabinet.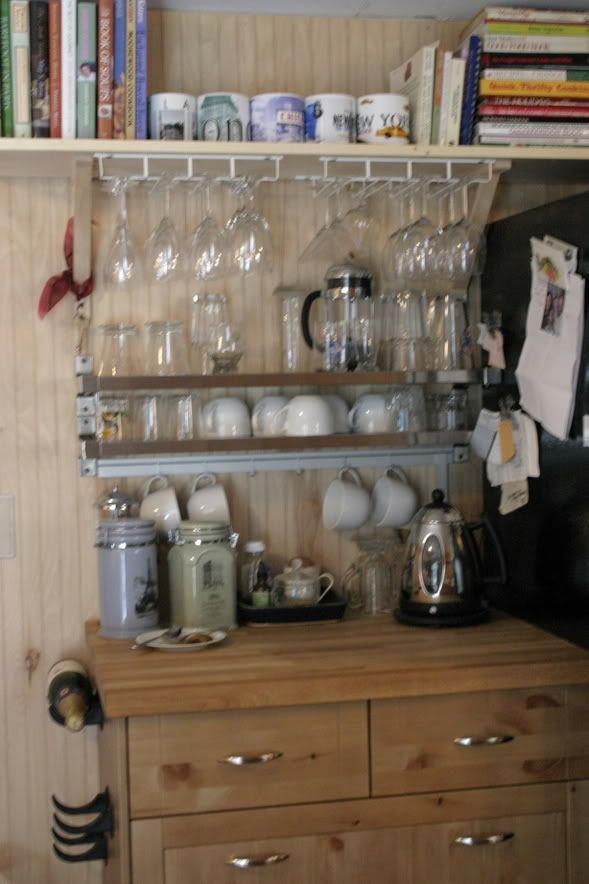 Opposite the bevvie center is the snack and sandwich area.
One of the greatest things about the new set-up is the use of drawers instead of traditional cabinets and the open shelving that replaces the wall cabinets.
Could be messy and cluttered looking but it's not and everything I need is only a quick reach away.
I also went from a double sink to a single deep one. Combined with the gooseneck faucet washing up is a breeze.
Unloading the dishwasher now happens in half the time as everything is stored very nearby.
The two big drawers to the right of the dishwasher, one holds all the plastic bins and the other holds all the lids. Makes for quick stashing of leftovers as this is directly opposite the fridge.
My main working area around the stove rocks! The hanging pot rack, genius! The cabinet to the right of the cooker has a double carousel rack and all those small appliances and roasting pans live in there. No longer do I have to crawl inside with a flashlight looking for my beer-can-chicken racks.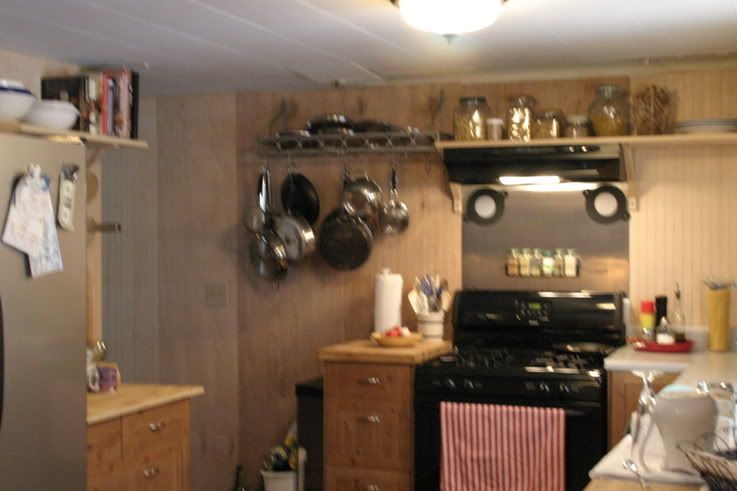 The best part is that I can be cooking up a storm and people can still come in and get something to drink or make a snack and one doesn't affect the other.
So what's cooking?
Yesterday; A roasted split turkey breast, mashed, gravy, stuffing and broccoli. A batch of my signature cookies, Mocha-choco caramel kisses and a batch of homemade vanilla ice cream.
Tonight it's beef satay and prik pow fried rice.
I even made a batch of my signature Follain breads the other day. I hadn't baked bread for months.
Cooking has always been therapy for me and now it's a joy.
posted by Angel @
1:18 PM
|